Webinar Series – 10 Things You Need To Know About Selling In A Digital Age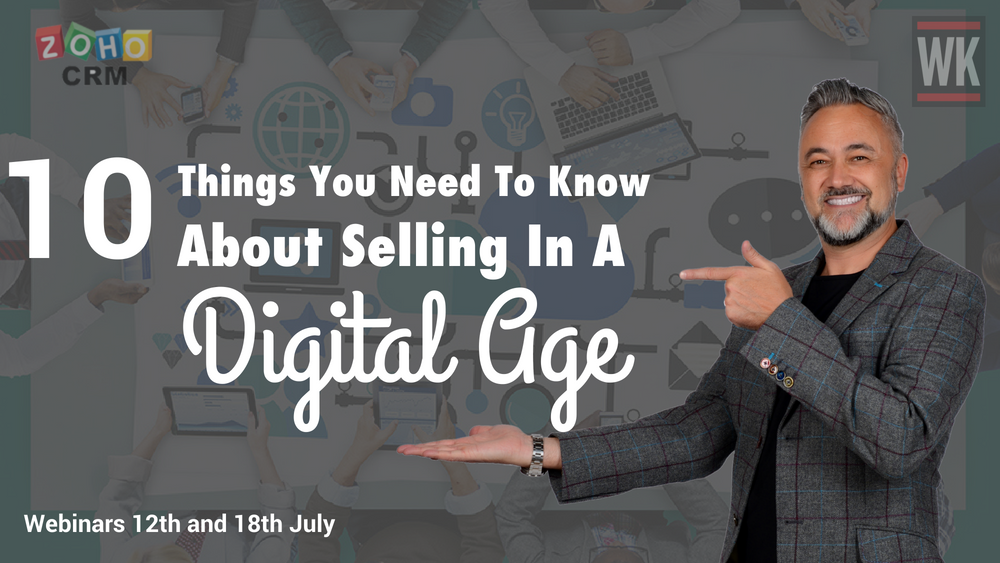 Every sales professional and organisation knows about the different forms of digital selling, and the mobile channels used to acquire and engage visitors. But not all of these avenues will steer your organisation in the right direction.
Do you wonder what the missing piece is in your sales engagement and strategy?
Digital transformation (DX) strategist and author of Think #Digital First, Warren Knight, is hosting a sales leadership webinar series to answer that question. The two topics he will discuss are –
The power of social selling—converting visitors into brand advocates
In this webinar, you'll discover –
How to embrace the digital mindset.
Why native social selling wins more business, and why "audience first" social selling is the future.
How to turn a visitor into a brand advocate.
How to empower people to engage with your brand on any platform.
Actions you can immediately implement in your social selling strategy.
and
How applying an online sales strategy wins you more business.
In this webinar, you'll discover –
Why digital marketing is the future for social selling.
How to design a social selling strategy.
One thing you can do to increase your reach by 150%.
How to find and engage with a new prospect in 60 seconds.
Why old school tactics don't work anymore.
Join him by clicking here
More About Warren
Top 100 Global Influencer, Digital Transformation (DX) Strategist, blogger, author of Think #Digital First, and creator of multiple companies, Warren Knight is helping create a radical rethinking, through his certified professional speaking, training, and consultancy, on how organizations use technology to build brand awareness and create new revenue streams.
Event
Webinars for Zoho
Date
12th July 2018 and 18th July 2018 11:00am-12:00pm PDT 7:00pm-8:00pm BST