Using Sales Tech To Break Sales Boundaries – 14th October 2021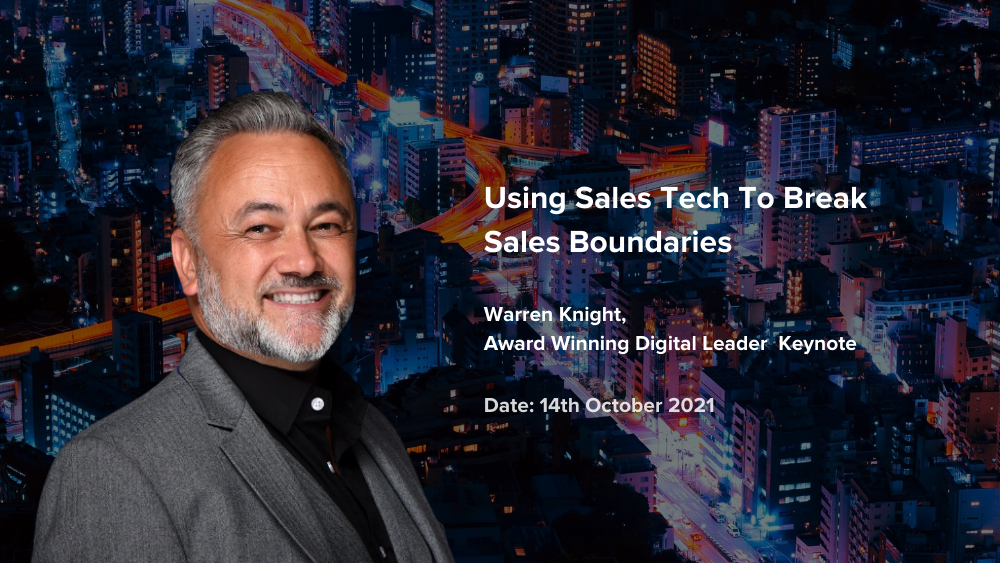 Relationship building is the key to virtual selling success.
By using sales tech, can help these relationships grow closer than ever, supercharging the ability of sellers to reach a broader, more diverse range of buyers. This is allowing for a much deeper understanding of the needs and wants of each connection and how to approach them effectively.
Suddenly a whole network of available connections is opened up – video calls provide opportunities for different players with more diverse knowledge and expertise to join the sales process, and relationships can be built through micro-moments rather than formalised and intermittent contacts. Unconscious biases are removed, as sales tech automatically allows for a more diverse and inclusive network.
Warren Knight, Award Winning Digital Leader will kick off the afternoon discussion with a short keynote at 13:40 (GMT).
Date:
14th October 2021
Time:
13:30 (GMT)
Venue:
Online