Thought Leaders Blueprint – Identity Workshop – 27th January 2021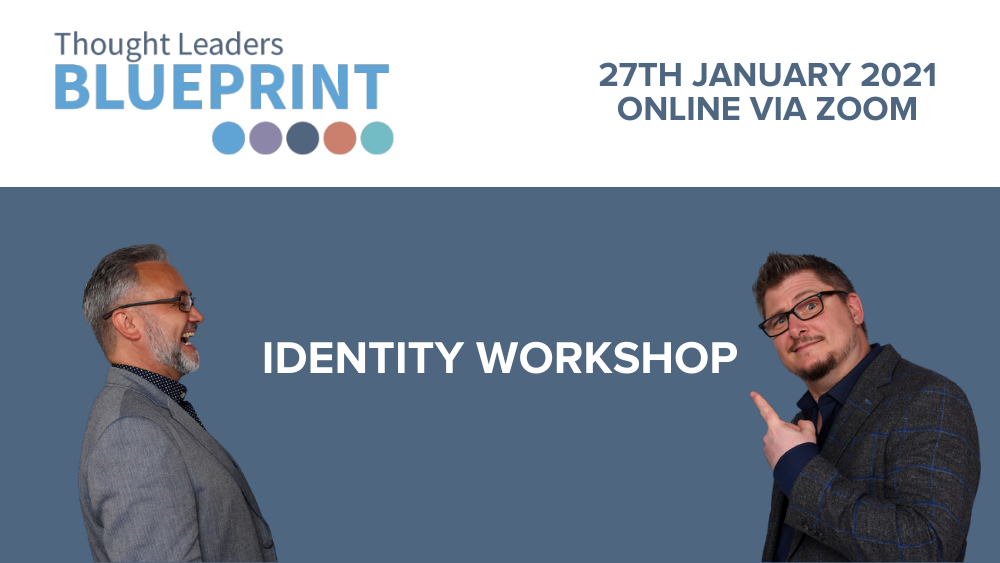 A full day working on your personal brand for your expert based business. Whether you want to become a keynote speaker, an author or an authority in your field… we will help you get clear on your objectives, who you are as a thought leader, how to position yourself as the go-to expert in your field and explore the potential commercial opportunities available to you.
Live sessions
6 hours of content delivered live & recorded for later playback
Private Facebook group
Access to online resources
Accountability and support
Simple and impactful facilitated learning
Comprehensive workbook
Plus much much more
We believe knowing your values, and keeping them front of mind, changes your behaviour and the way you communicate.
Most of us don't know our values. We don't take time to consider what's most important to us. Instead, we focus on what our culture and our media values.
Of course that is not to say we don't know how we feel about things… we often have a physical or emotional reaction to situations or others behaviours, this is typically because the situation has positively or negatively connected with a value we hold.
Date:
Wednesday, 27th January 2021
Time:
09:00 – 16:30 (GMT)
Venue:
Online via Zoom