Thought Leaders Blueprint – Digital Marketing Workshop – 20th November 2020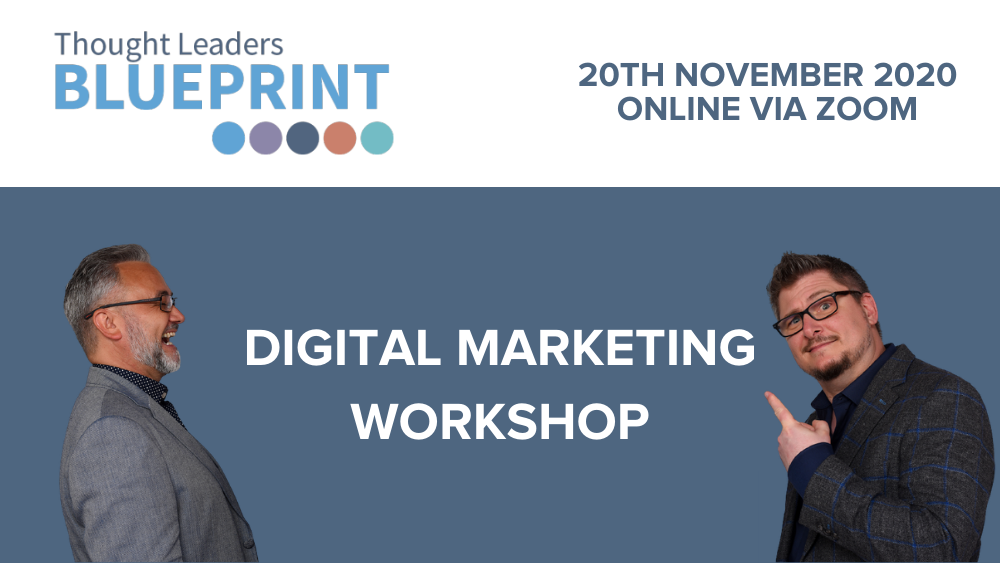 A one day workshop (with a money-back guarantee) to help you get real clarity on your business so you are relevant in today's climate. We will help you nail your positioning, understand your market and how to engage with them.
Live sessions
6 hours of content delivered live & recorded for later playback
Private Facebook group
Access to online resources
Accountability and support
Simple and impactful facilitated learning
Comprehensive workbook
Plus much, much more…
This session is delivered by a pair of Warrens, two highly recognised speaking professionals, who have come together to create the Thought Leaders Blueprint. It is designed to help aspiring speakers hone their craft, whilst helping them to productise and commercialise their knowledge.
Date:
Friday, November 20th, 2020
Time:
09:00 – 16:30 (GMT)
Venue:
Online via Zoom