Thought Leaders Blueprint – Accelerator – 18th August 2020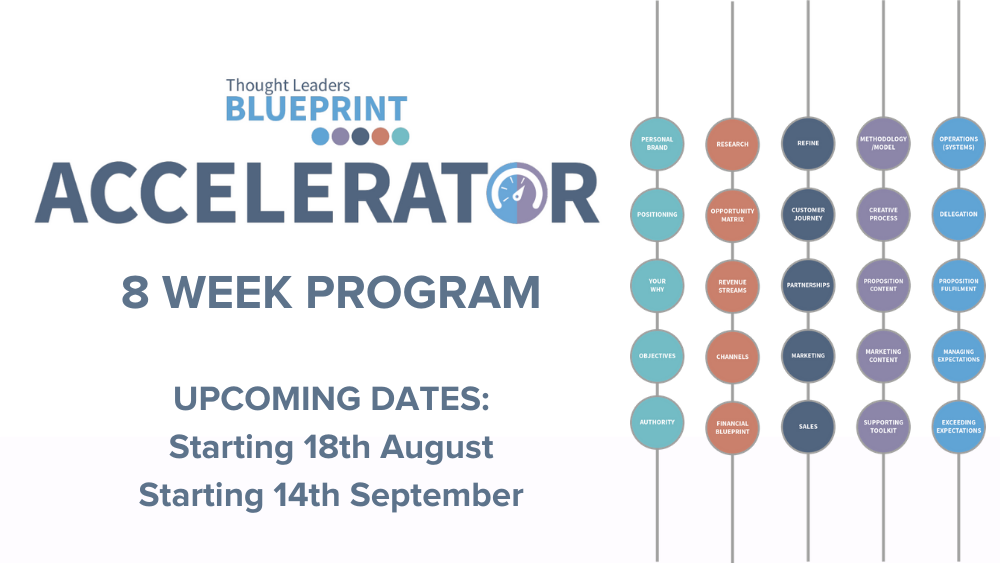 An intensive (virtual) accelerator designed to transform your knowledge into a successful thought leadership business. This is not a spectator sport… Our accelerator requires participation and more importantly action.
At the end of four weeks you will be;
Clear on your IDENTITY, where you add value and understand your why.
You will understand the different BUSINESS MODELS available to you which hold more promising commercial opportunities.
You will have developed a STRATEGY to take your thought leadership business to market.
You will know how to develop CONTENT which positions you as the go-to person in your field.
You will be focussed on DELIVERY… and have a mindset to constantly improve.
This session is delivered by a pair of Warrens'. Two highly recognised speaking professionals, who have come together to create the Thought Leaders Blueprint, designed to help aspiring speakers hone their craft, whilst helping them to productise and commercialise their knowledge.
Date:
Starting 18th August 2020
Time:
9am
Venue:
Online