Think Like Your Customer In A Digital World – CHSI Stitches, February 2019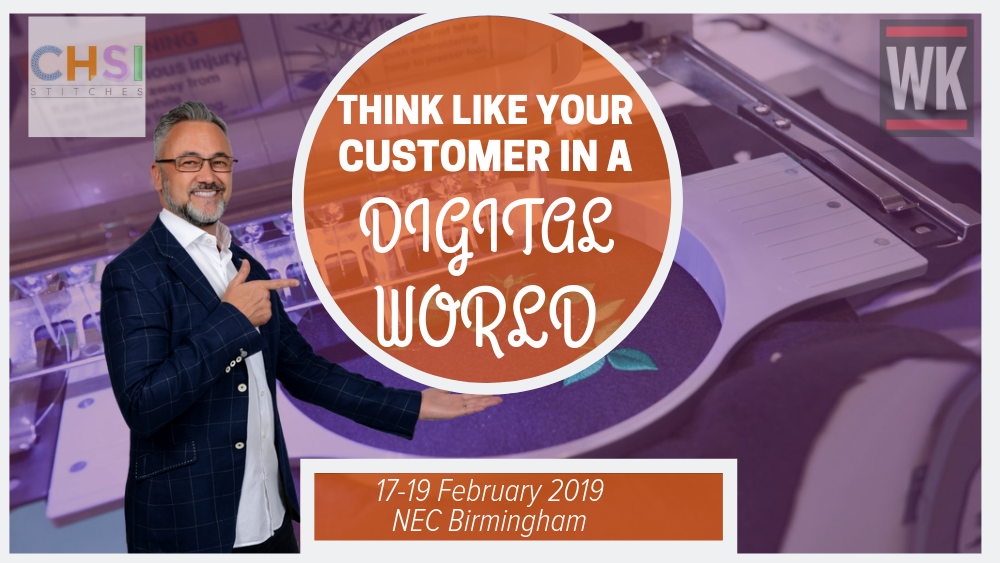 Warren Knight will be speaking at CHSI Stitches in February 2019. He will be delivering his keynote "Think Like Your Customer In A Digital World".
In this thought-provoking presentation, Warren will demystify how your online customer is "thinking" and why every business owner, entrepreneur and sales & marketing manager in the craft industry must integrate a digital marketing plan into a sales and marketing strategy and utilise Social Media, Content Marketing and Email Marketing to generate leads to win new business.
THE EVENT
CHSI Stitches is the UK's trade show for the creative craft industry.
The annual event brings together high calibre visitors from all areas of the craft industry; including independents, internet retailers, manufacturers and wholesalers. With over 40 years in the industry, no other competing exhibition is focused on the UK market and can connect you to countless opportunities.
Book your free ticket here
EVENT:
CHSI Stitches Exhibition
TITLE:
Think Like Your Customer In A Digital World
DATE & TIMES:
Sunday 17th February 2019 – 2:45 pm
Monday 18th February 2019 – 9:45 am
VENUE:
NEC, Birmingham