Social Selling In A Digital Age, National Sales Academy 28th November 2018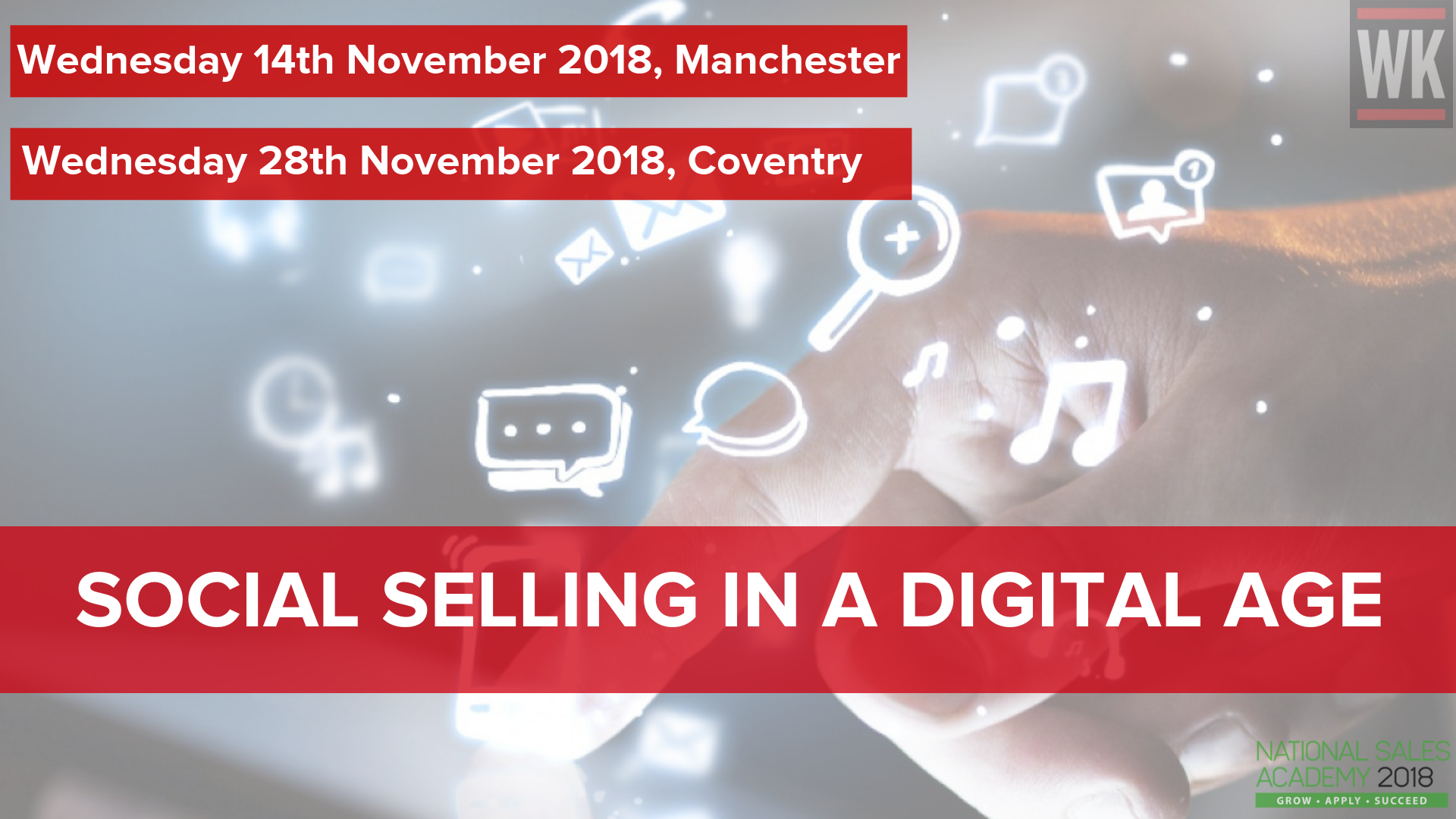 On Wednesday 14th and 28th November 2018, Warren Knight will be speaking for the National Sales Academy.
On the 13th it's in Manchester at Vodafone HQ and on the 28th it's at the Ricoh Arena in Coventry.
The digital revolution is here to stay and social selling is about engaging authentically with prospects on social media who have a solution you can sell or problem that you can solve. The goal is to allow people to engage with you and your brand on the platform of their choice.
During the informative and action driven presentation, Warren will take you through his 3-step online methodology from taking a visitor to a prospect and a repeat customer with 90% of prospects ignoring cold outreach it's important to know how to engaging with prospects differently on each of the social networks.
3 takeaways –
Why "audience first" social selling is the future.
How to take an online visitor and turn them into a customer who is a brand advocate.
Why native social selling will always win more business.
DATE:
Wednesday 14th & 28th November 2018
TIME:
10:00 am
TITLE:
Social Selling In A Digital Age
VENUE:
14th Vodafone, Manchester M22 5RR
28th RICOH Arena, Judds Lane, Coventry CV6 6GE