Pay Per Click: A Beginners PPC Guide from a Google Insider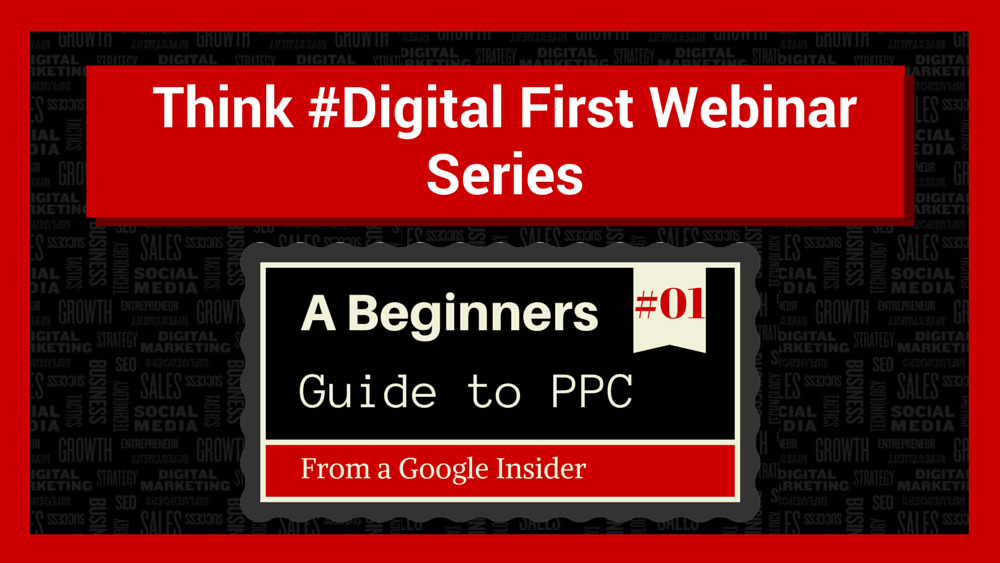 In this live 1 hour webinar, Social Media and Digital Marketing evangelist, Warren Knight will be co-presenting with Emma Maguire, PPC Expert, Trained by Google! to share with you "Pay Per Click: A Beginners PPC Guide from a Google Insider"
First 10 people to signup get a FREE £75 Adwords Voucher
Have you noticed how the Google search results page has become increasingly dominated by paid search or ads? With a staggering 89% of searches in the UK are carried out on Google, Adwords is a vital tool to ensure your business is there when potential customers want to buy your products or services.
Emma Maguire is an ex-Google employee, trained in-house to Google's exacting standards, specialising in Pay Per Click advertising since 2008.
Many of her clients, with relatively small budgets, now have their Ads showing higher up, and for more of the time than the biggest industry players. This is down to an innate knowledge and a honed instinct which can be brought to bear on any industry sector including yours!
Using her proven approach, she can ensure the most efficient use of your budget, cutting out poor performing keywords, increasing the number of revenue generators whilst optimising your Adwords campaigns to maximise high value traffic.
Adwords is Googles main source of revenue, helping them to gain circa $58 billion in revenue in 2013. Make sure you are not spending a penny more on your advertising than is absolutely necessary.