Knowledge Club™ 2020 2-hour Virtual Seminar – October 6, 2020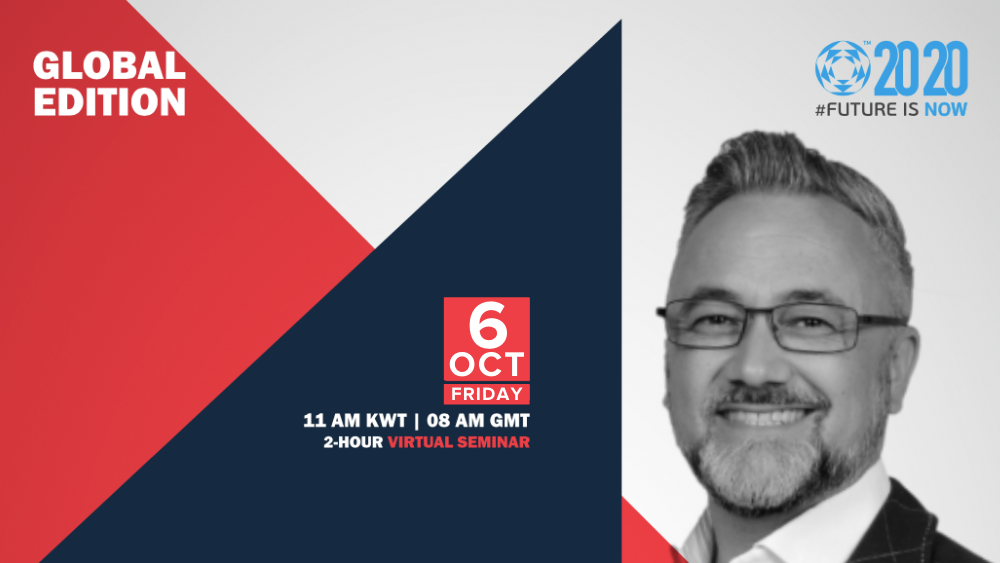 After attending this keynote talk, you will walk away with a digital leadership strategy to implement into your business!
Designed to help future leaders adapt to the challenges of a fast-paced digital environment. It will arm you with the skills needed to lead and adopt the best practices on the use of innovation from within your culture to your customer.
Key Outcomes:
Why 'digital first' is the future
Why innovation is driving digital transformation
Case studies of the winners and losers in 2020
Methodology of how to innovate
How to lead teams remotely as a catalyst leader
How business agility will help you thrive
How to use emerging technology to drive innovation
Date:
October 6th 2020
Time:
9am BST / 11am Kuwait Time
Venue:
Online, register by contacting Vigor Enterprise at contact@vigorenterprise.com or ring at +965 9491 3803