How to Make Money Using Facebook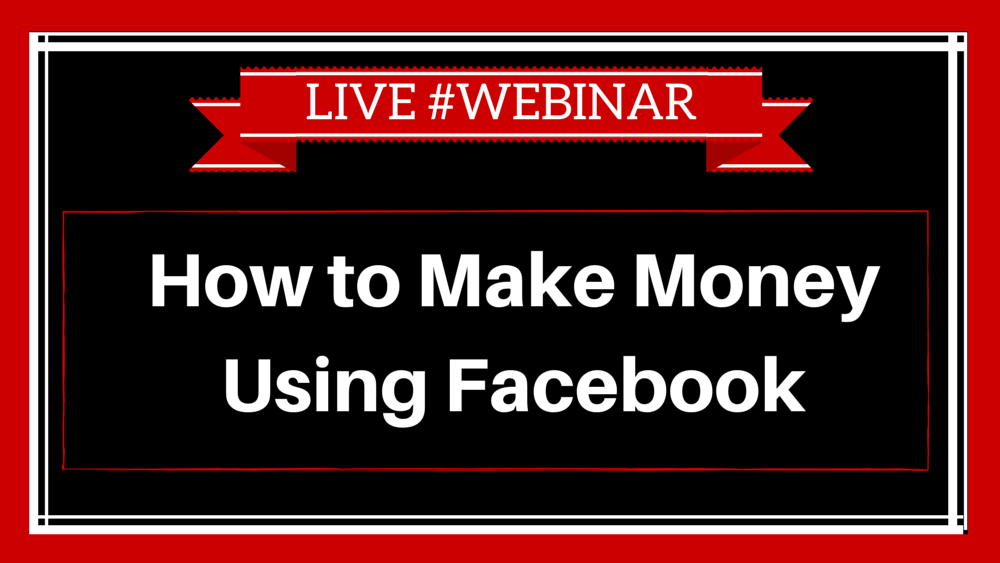 If I was to tell you that YOU can make money from using Facebook what would you say? I know it's something I would love to know more about as a small business! Nick Robus, Facebook Marketing Genius will share with you his extensive knowledge on How to Make Money Using Facebook!
About the guest: Nick Robus
Nick has been making money online for the past 5 years as an online marketer.
This was a bit of a sideline from his main business, a family Taxi Company based in Rye, East Sussex. But over the last few months it has become a full time business after he finally cracked the Facebook code.
He now teaches business owners and online marketers how to get online sales and drive tens of thousands of free clicks from Facebook every month.
What you will get from this webinar
How to build Facebook community pages in active niches
How to use Facebook PPC to grow likes on the pages
How to Use competitions to grow the audience massively & cheaply
How to monetise the pages using amazon and eBay affiliate programs (+ any others)
How to automate posting of affiliate links from eBay using RSS feeds