How-to Find and Create Content For Your Target Audience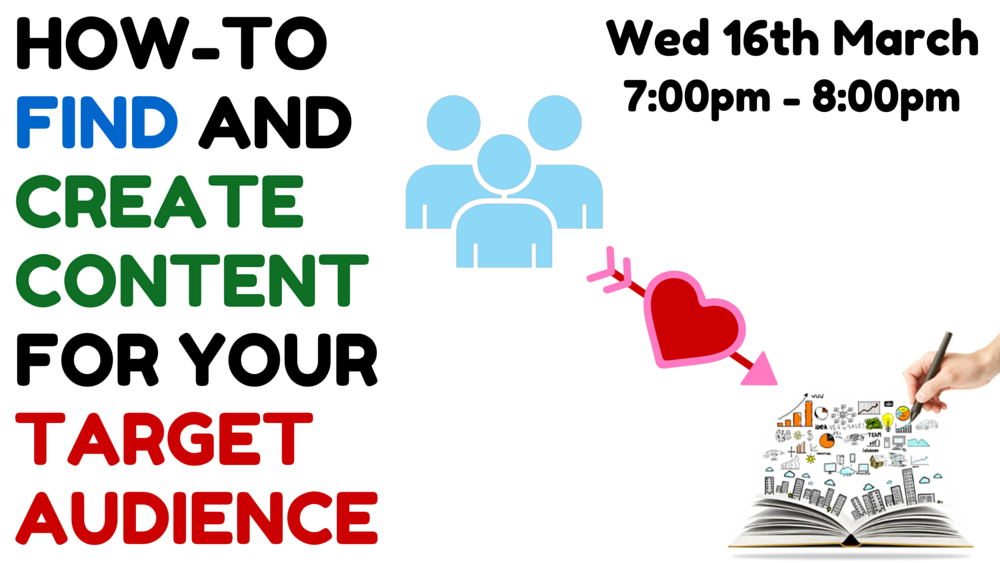 WHY IS THIS FOR ME?
Warren will help you understand what your customers are saying, the type of content they want to read, and the tools needed to find, create and share your content across multiple platforms.
At the end of this one hour webinar, you will have the knowledge and tools to;
Write the perfect Blog

How to write content your audience will fall in love with

Understand the 4 types of users, and 4 types of content

How to share targeted and relevant industry information

Develop a Content Marketing Plan that just works

Convert visitors into leads to get repeat sales through your written content

Turn customers into repeat, higher spending customers through your written content

The 4 steps to creating perfect content.
Webinar DATE AND TIME
Wednesday, 16th March at 7pm – 8pm.
Webinar TITLE
How to Find & Create Content For Your Target Audience
Webinar DESCRIPTION
In this one hour webinar, Warren will work with you to find, and prepare the perfect content for your target audience. If sharing targeted industry information and understanding the types of content you can share online is important to your business, this webinar is for you.
This one hour webinar is designed for business owners, entrepreneurs and marketing managers who want to better understand content marketing, and how the content you share online, can drive vital sales to your business.