How to Build a Social Media Plan for Success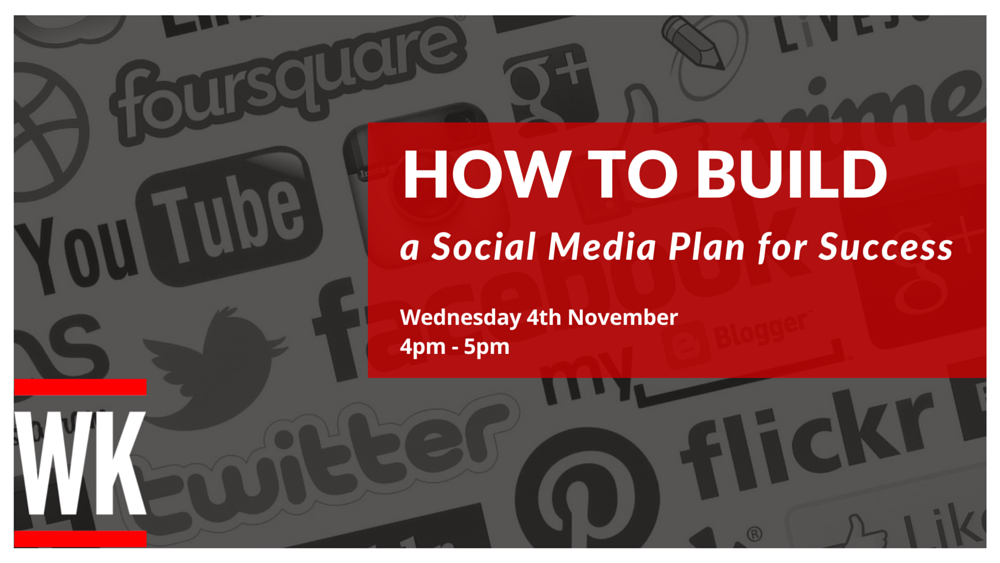 WHAT WE ARE GOING TO COVER
Define Your Business Online
Learn how to create a story that builds trust, gets engagement and drives targeted traffic to your website, by defining your business goals and objectives on all social networks and your website.
Creating Perfect Content
Offer valuable information that gives your audience the content and visuals they crave. Share targeted and relevant information from your industry that engages with your online audience and learn how to design your own content that reflects your brand.
Social Media Planning for Success
Build a framework for success with proven templates that will help you define your online marketing over next 90 days and then get you focused on targeted content to share and automate for the next 7 days, driving engagement and traffic.
Actioning Your Social Media Plan
Show you how to action your "launch plan" by sharing your content to your audience, grow your following, keep customers by building engagement, track and analyse for ongoing success.
About the Presenter
Warren Knight, author of Think #Digital First is a keynote speaker, 1 of the UK`s most dynamic and sought-after inspirational Technology, Sales and Marketing experts. As an award-winning coach and entrepreneur, he delivers training masterclasses to SME's helping build a digital footprint, doubling conversion rate and increasing sales.
Online Training Title
How to Build a Social Media Plan for Success
Training Description
In this free, and live 1 hour webinar you will learn "How to Build a Social Media Plan for Success", that's been designed for business owners, marketing managers and entrepreneurs who need help with defining their business for their audience, creating shareable content, structuring their social media and executing a social media plan.
HOW YOU'LL BENEFIT
How to create written and visual content that works for your target audience

Successfully integrate your marketing strategy across all social networks

Stay ahead of the competition and gain new customers

Develop a successful Social Media plan using proven templates

Set goals and objectives, measure the success and benchmark
WHAT WE ARE GOING TO COVER
Define Your Business Online

Creating Perfect Content

Social Media Planning for Success

Actioning Your Social Media Plan