Growth Hacking: How to Use #Hashtags Across All Social Networks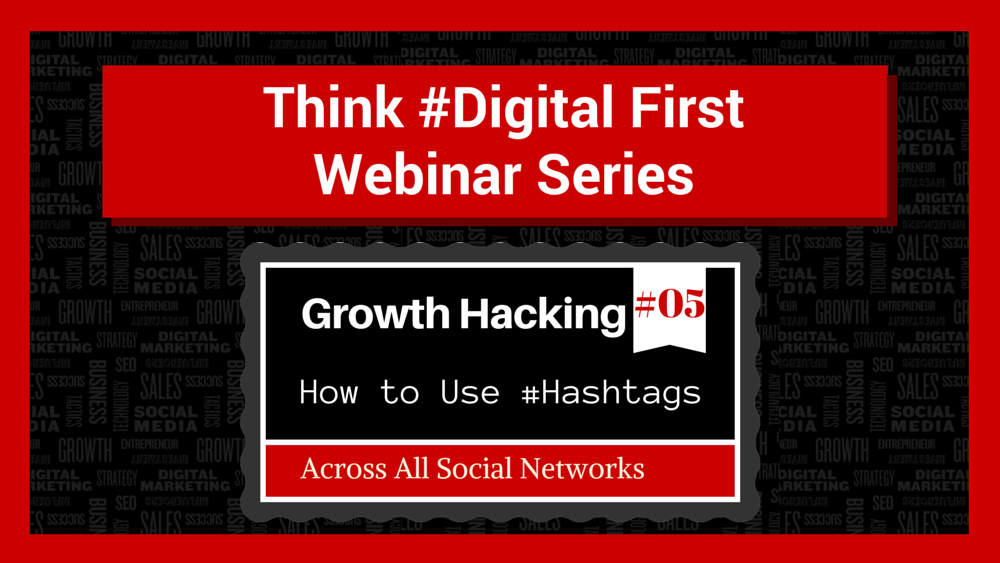 WEBINAR TITLE
Growth Hacking: How to Use #Hashtags Across All Social Networks
TALK DESCRIPTION
In this live 1 hour webinar, Warren Knight; Author of Think #Digital First, the Modern Day Entrepreneur's "workbook" to Business Growth, will be sharing how YOU can grow your online presence, generate leads and acquire new customers.
In this engaging and informative webinar, Warren will be sharing the following to help you understand and implement Hashtags into your business strategy:
What is a Hashtag
How to curate content and write fun and engaging blogs title and social media posts using Hashtags
Define your Hashtag goals and strategy
Focus on using the right Hashtag tool for your online sales & marketing strategy
Here are just three benefits of using hashtags. You will have a much better understanding of this after the webinar;
1. Gain Followers 
Using the right hashtags when trying to build engagement can increase your following extensively over just a few days.
2. Improve Reputation 
If you show expertise when using a hashtag to start a conversation, people will see you as an influencer and follow you because of your reputation.
3. Get Information 
Searching the right hashtags will allow you to find vital information on any subject matter.
Warren will also be sharing how to use Hashtags on all the major social networks including Twitter, Facebook, Instagram, Pinterest and Google+.
NEW: The biggest player GOOGLE SEARCH (since June 2015)