Future Vision Disruptive Innovation Annual Conference – 10th November 2021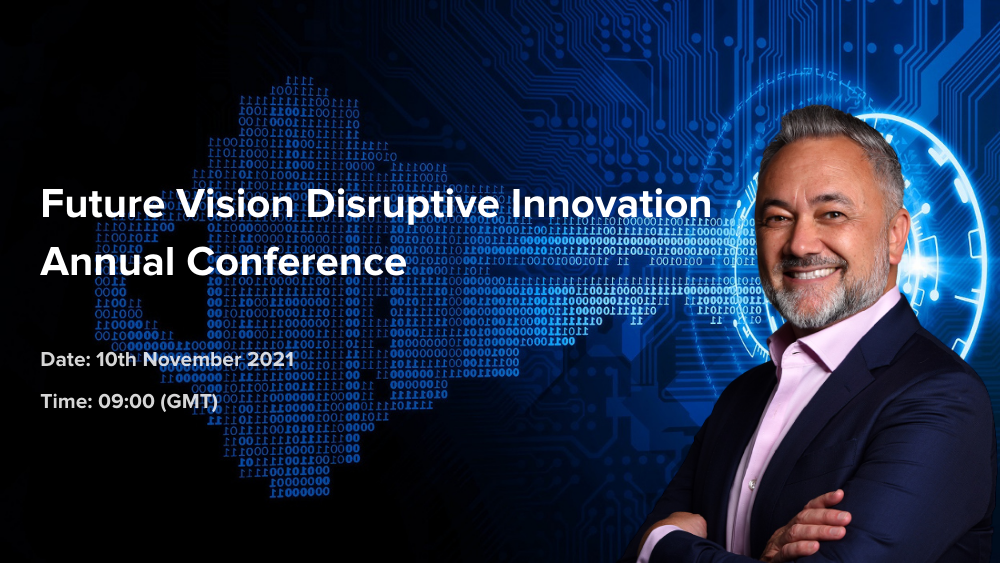 We are excited to announce and welcome Award winning Digital Leadership Keynote speaker Warren Knight to our Future Vision Disruptive Innovation Annual Conference 2021.
Warren is an award-winning keynote speaker a top 100 Global Influencer and top 100 Tech Influencer, he's internationally recognised as a speaker, trainer and coach on Digital Leadership & Digital Transformation,  an award-winning technology entrepreneur, certified Agile leader and author of Think #Digital First.
Warren Knight has dedicated the last 15 years to helping leaders understand how technology drives business success: how it allows them to build a more efficient and sustainable organisation and digital footprint, ensuring a brand fit for the future. His personal approach to transforming how we view disruptive technology is to empower individuals with positive choices to reach business objectives and as a result builds stronger companies and more engaged communities.
Warren's global experience includes building several multi-million $ businesses, and today, as a world-leading thought leader, speaker, author and coach, his focus is on driving digital leadership. He helps future-focussed champions to embed digital transformation in the heart of their organisation, and to identify and adopt new ways to innovate every day – empowering employees and creating new ways for digital-only customers to engage and buy.
His vision is to, by 2035, help 1,000,000 leaders globally build a workplace based on culture, community, and technology for generation Alpha.
Warren will be opening day 2 of the conference on the 10th of November at 9am and we look forward to sharing details on his presentation soon.
Date:
10th November 2021
Time:
09:00 (GMT)
Venue:
Online