Festival of Female Entrepreneurs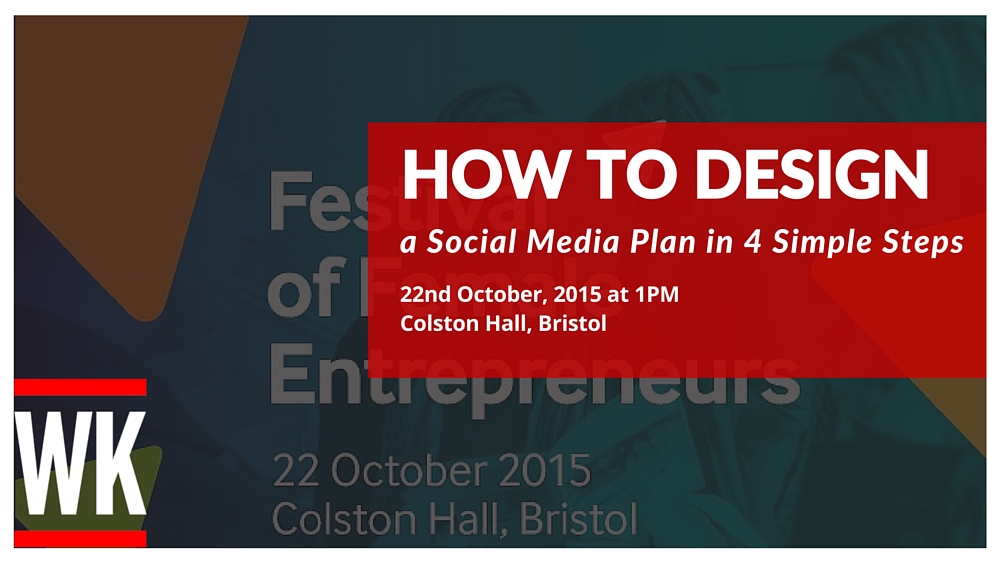 SPEND 30 MINUTES WITH ME FOR FREE
I will have a stand at this event, and will be offering complimentary 30 minute consultations between 10am-12pm & 3pm-5pm. 8 lucky people who buy a £20 ticket for me seminar, can book their complimentary 30 minute consultation slot wih me, and get a copy of my book; Think #Digital First. Once you have brought your ticket for this event, please email starr@warren-knight.com to confirm you time.
This will be on a first come, first serve basis.
ORGANISATION
Festival of Female Entrepreneurs
DATE, TIME AND LOCATION
22nd October, Keynote Stage (1st Floor Lantern Room) of Colston Hall in Bristol at 1pm
SEMINAR TITLE
How to Design a Social Media Plan in 4 Simple Steps
SEMINAR DESCRIPTION
1. Define Your Business Online
Learn how to create a story that builds trust, gets engagement and drives targeted traffic to your website, by defining your business goals and objectives on all social networks and your website.
2. Creating Perfect Content
Offer valuable information that gives your audience the content and visuals they crave. Share targeted and relevant information from your industry that engages with your online audience and learn how to design your own content that reflects your brand.
3. Social Media Planning for Success
Build a framework for success with proven templates that will help you define your online marketing over next 90 days and then get you focused on targeted content to share and automate for the next 7 days, driving engagement and traffic.
4. Actioning Your Social Media Plan
Show you how to action your "launch plan" by sharing your content to your audience, grow your following, keep customers by building engagement, track and analyse for ongoing success.