Digital Transformation for SME's June – August 2022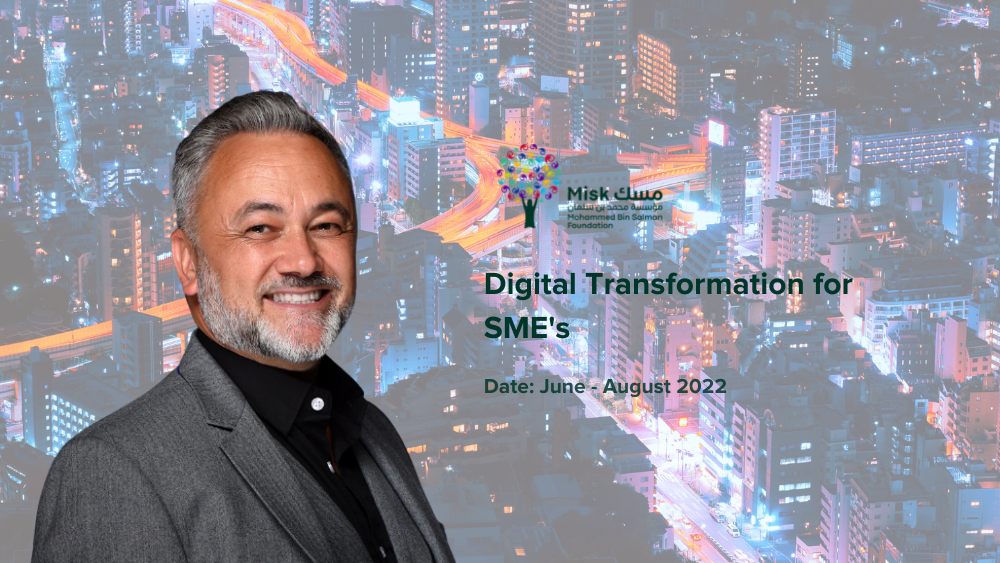 Established By HRH Prince Mohammed Bin Salman Bin Abdulaziz In 2011, Misk Foundation Is A Non-Profit Organization Devoted To Cultivate And Encourage Learning And Leadership In The Youth For A Better Future In Saudi Arabia.
To This End, Misk Gives A Hand To The Youth Across The Country By Providing Various Means To Foster, Empower, And Establish A Healthy Environment For Their Creative Talents To Grow And See The Light.
The Foundation Invests In Empowering The Youth Of Saudi Arabia In Two Main Tracks; Education And Entrepreneurship, And Culture And The Creative Arts, With Science And Technology As A Supporting Field. This Is Intended To Be Accomplished By Designing Programs And Forging Partnerships With Local And Global Organizations To Reach The Ultimate Objective: Building A Society Based On Knowledge.
Misk Pursues These Goals By Both Designing Programs And Partnering With Local And Global Organizations In Diverse Fields. Through An Array Of Incubators, The Foundation Invests In The Intellectual Capital And The Capabilities Of The Youth Of Saudi Arabia.
Misk Foundation Believes That Its Endeavors Will Support And Enhance The Efforts To Establish A Knowledge-Based Society, Which Will In Turn Bring Fulfillment And Add Value To Saudi Arabia.
Date:
June – August 2022
Venue:
Online