Digital Leadership Programme – 4 Day- Level 7 CMI – Manchester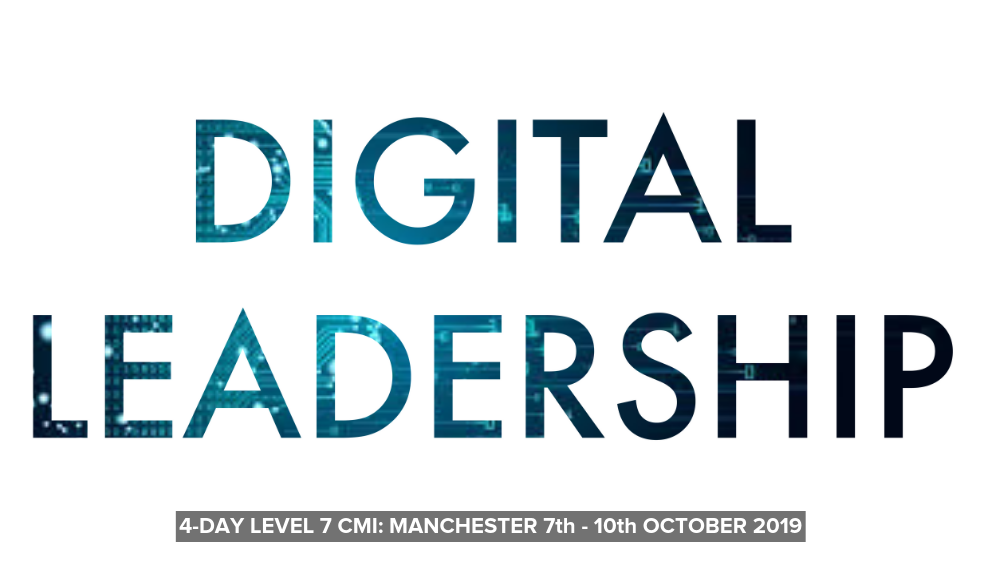 From 7th – 10th October 2019 Warren is working with in>Professional Development to deliver a 4-day Level 7 CMI,  mini MBA Digital Leadership programme in Manchester.
Emerging digital technologies have the potential to reshape the world in which we live and work. They can be game changers, creating entirely new products and services while shifting pools of value between producers, or from producers to consumers. Organisations will often need to use business model innovations to capture some of this value.
Leaders across organisations of all shapes and sizes must be 'digitally ready' – to know what's on the horizon and start preparing and planning for it now. Leaders are needed who can combine thinking and acting strategically with the ability to transform their organisations digitally. They must possess the self-belief, understanding and drive to take their organisations through the many challenges that digitally-led change brings, to be the leaders for now and the future.
Warren has a vision to help 100,000 global businesses successfully sell more products and services through the strategic use of digital marketing by 2020.
To reach this goal, Warren is helping create radical rethinking through his certified training and speaking on how organisations use technology in pursuit of building brand awareness and new revenue streams.
Some of the learning outcomes for attendees will be –
Walk away with a strategy to implement into your business
Understanding digital disruption and its impact, opportunities and threats, plus emerging themes and current trends
Understanding the challenges posed by GDPR and making sure that your organisation is "digitally ready"
Ability to carry out measurement and evaluation processes
Conducting a digital disruption landscape audit for your organisation
Creating a collaborative digital strategy for your organisation
Identifying the key digital initiatives to be implemented and developing an action plan to deliver them
Agreeing the Key Performance Indicators metrics and analytics to be used in measuring digital performance, business impact and ROI
Ensuring all key success factors have been considered
Understanding the steps required to become a Future Digital Leader
The Event Organiser
in>Professional Development provides accredited leadership and management courses, transforming the learning of professionals across every sector.
Date:
October 7th – 10th 2019
Location:
Manchester