Building a Future Ready Digital Enterprise – 7th September 2021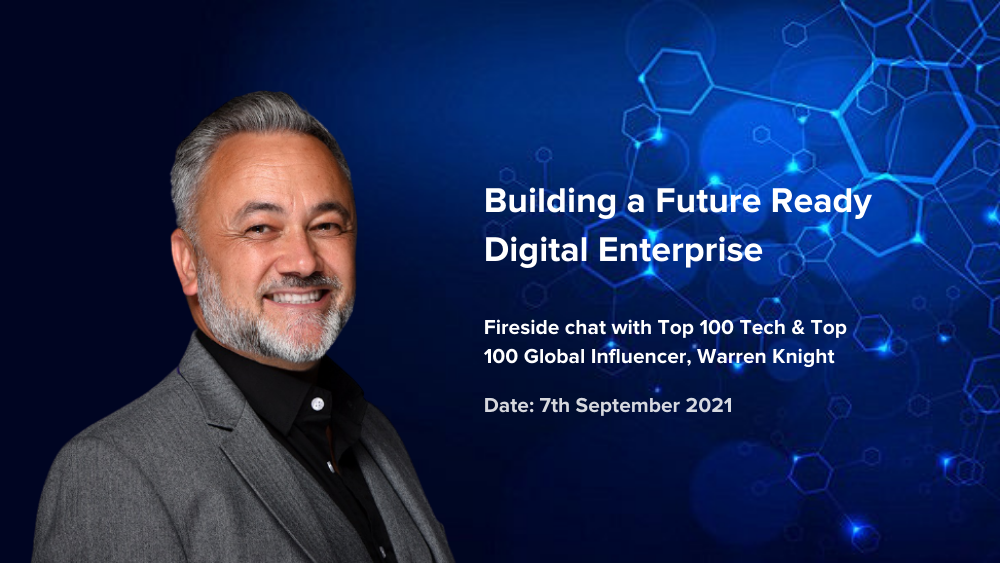 Building a Future Ready Digital Enterprise

Fireside chat with Top 100 Tech & Top 100 Global Influencer, Warren Knight
Our workplace reality has changed forever and digital technology is allowing people to work from just about anywhere, creating an ecosystem of efficiency, productivity and greater business value.
During these rapidly changing times, digital enterprise networks need to be agile and built to support your evolving and future needs, ideally, set up for a cloud first, internet first approach, giving users secure access to all applications, whether SaaS, cloud or data centre.
With doing business virtually and engaging customers in a contactless way, with real-time problem solving and decision making, your workforce now needs access to applications on a zero-trust basis that will ensure the security and integrity of your entire digital enterprise during a complex and challenging time.
During this discussion we'll explore:
Key steps to building a successful digital enterprise
Re-architecting the enterprise network for a cloud first, internet first approach
Enabling your workforce to work from anywhere – with a seamless experience
Delivering multi-modal engagement of employees, customers and partners
Establishing the physical safety of your workforce when returning to the office
Date:
7th September 2021
Time:
11:00 AM – 11:45 AM (CET)
Venue:
Online.