The Future of Automation – Stockholm, 26th November 2020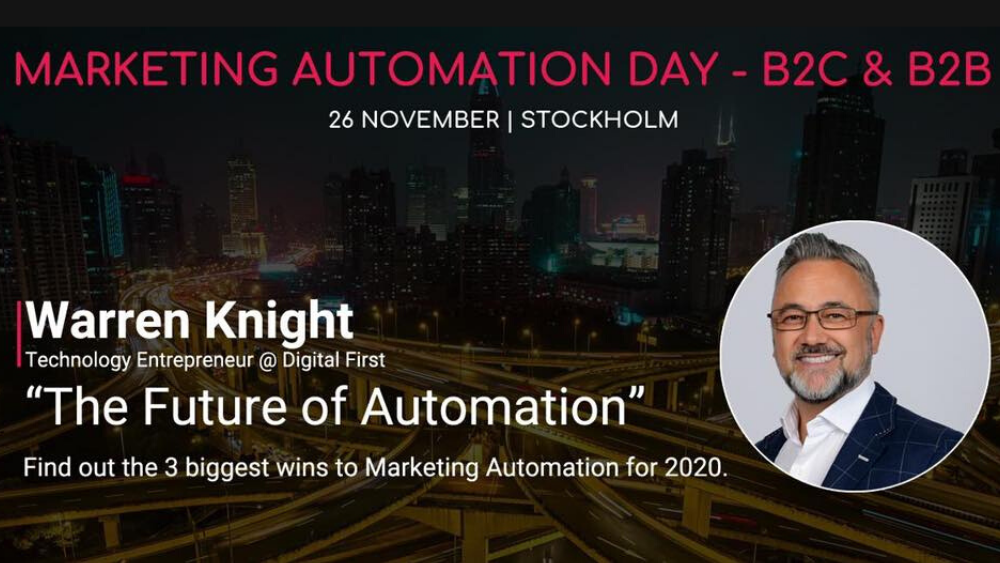 Warren Knight will be the keynote speaker at Marketing Automation Day on November 26th 2020 in Stockholm.
The future of marketing automation will anticipate what questions potential digital customers will have as they interact with your online brand and will help your team to answer them even before they are asked. Going even further, the most successful innovation will be in delivering new value to the previously unknown customer segments using AI.
Date:
26th November 2020
Time:
Keynote – 9:30 am
Venue:
Courtyard by Marriott, Stockholm, Sweden