SOCIAL MEDIA PLAN FOR SUCCESS IN 2018 – CHSI STITCHES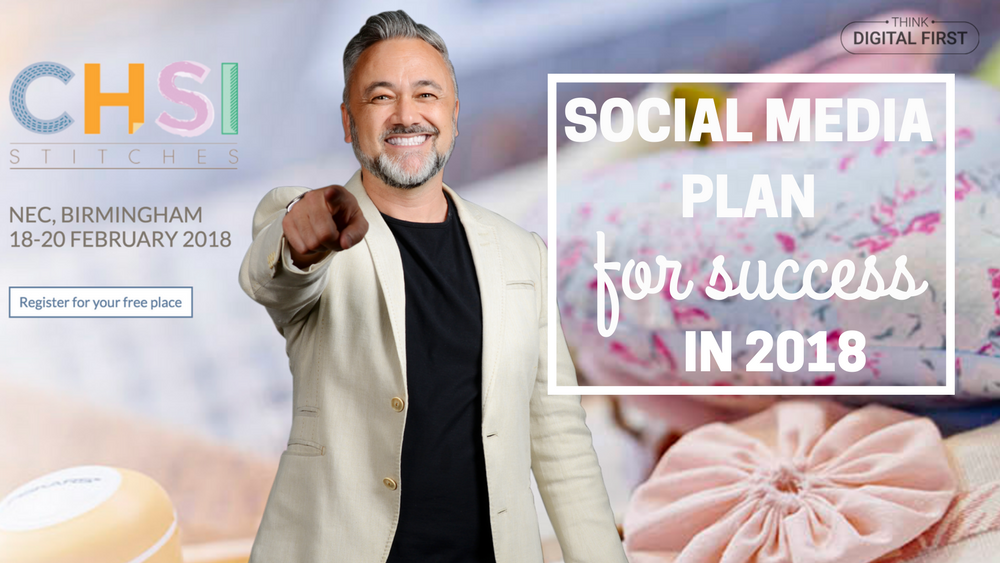 ABOUT WARREN'S SEMINAR
This keynote presentation will take you through the 4 simple steps to help you define your business online, understand the 4 types of your digital audience, create shareable content that builds a community and drive sales and how to structure your social media into a 7 day plan for success, with an actionable checklist to help you stay consistent with your brand message.
HOW YOU'LL BENEFIT
How to create written and visual content that works for your target audience
Develop a successful Social Media plan using proven templates
Set goals and objectives, measure the success and benchmark
Successfully integrate your marketing strategy across all social networks
Stay ahead of the competition, gain new customers and get sales
THE EVENT
CHSI Stitches is Europe's largest and most influential dedicated trade show for the art, craft, needlecraft and hobby sector.
Over 300 suppliers from across the globe come together to showcase exciting new products and innovations from the creative industries; so you can discover the next big thing and be inspired, educated and encouraged to expand and develop your business. If you want the ultimate opportunity to boost your profile and profits; growing your company's global recognition, there's no better place to do so.
To register click here
EVENT
CHSI Stitches
DATES & LOCATION
February 18th – 20th 2018, NEC, Birmingham
WARREN'S SEMINARS
Sunday 18th February, 15:15
Monday 19th February, 15:00
– both taking place in The Presentation Theatre
SEMINAR TITLE
Social Media Plan For Success in 2018