The Simply Laughter Online Summit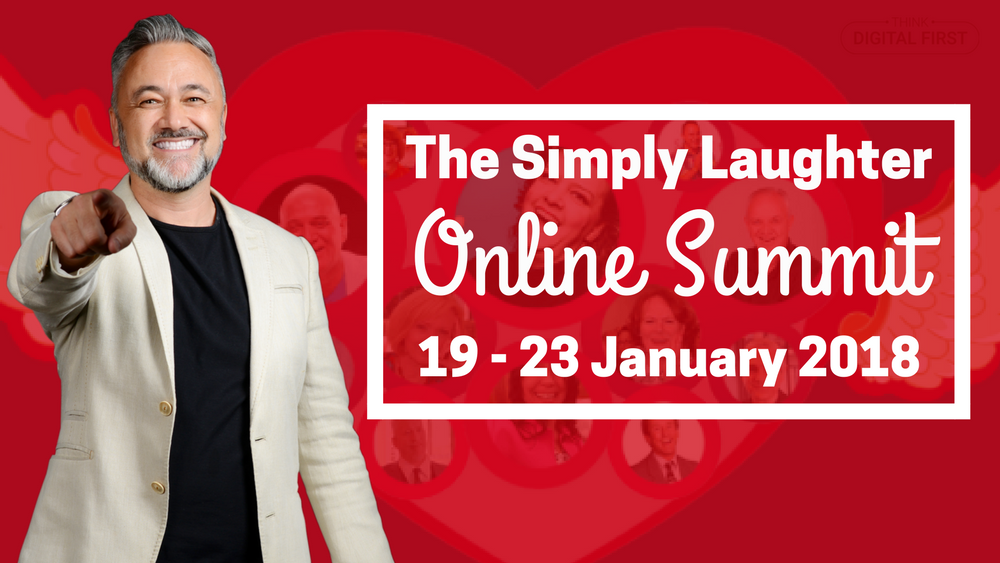 The Online Laughter Summit is an event where 40+ Experts & Practitioners gather to empower, enlighten & energize you with a deeper awareness of how to transform lives through Laughter.
Warren Knight is one of the keynote speakers in the business section of the event. See and hear Warren in action at the event as he delivers an insightful and powerful session on Monday 22nd January at 11 am entitled "Harnessing social media to find gigs". During the presentation, Warren will cover –
Social Media is more than just Facebook
How to make the most of your posts
Using Linkedin to generate paying clients
About The Event
This is a unique event bringing together top experts in their field all delivering quality content which you can access from your own office or home. The summit is arranged in 3 steps –
Step 1 – Laughter Yoga Practices – See what other laughter professionals around the world are doing to change lives and spread Laughter as a way to live a healthier, happier life.
Step 2 – Adaptions of Laughter – find out how to develop your own niche
Step 3 – Business Skills Development – time to up your game and hone your skills to take your business to the next level
There is a great line up of speakers across the 3 steps including –
Dr Madan Kataria – Founder Of The Laughter Yoga Movement
Michael Dodd – Answering Difficult Questions
Punam Verma – Interview Skills
QJ – Fill your Workshops
Mindy Gibbons Klein – Thoughtful Leadership
If you are looking for expert advice on how to take your club or business to a higher level by learning new business skills, then this is the summit for you!
Register here for lifetime access to the seminar – don't forget to use  code THINK-DIGITAL-FIRST to claim your $20 discount from the full price of the programme.
Event
The Online Laughter Summit
Date
19th – 23rd January 2018
Warren's Presentation
Monday January 22nd 2018 at 11:00 am GMT
Don't miss out – book here and use code THINK-DIGITAL-FIRST to get an additional $20 discount