Selling in a Digital Age for Business – The Northern Business Expo, Manchester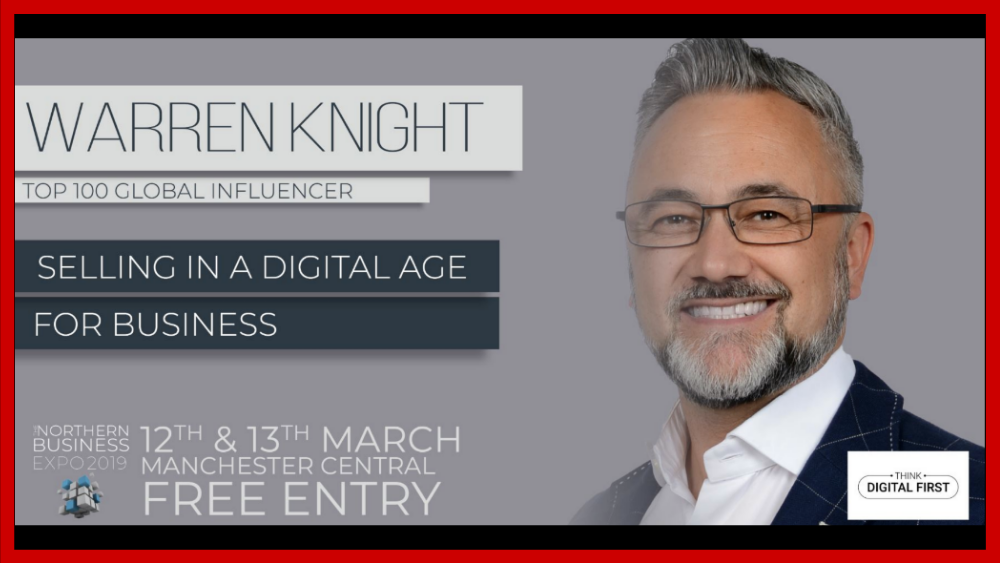 On Wednesday 13th March, Warren Knight will be delivering his keynote "Selling In A Digital Age For Business" at the North of England's premier business show The Northern Business Exhibition.
In this thought-provoking presentation, Warren will demystify with you how your online customer is "thinking" and why every founder, business owner and entrepreneur can integrate their sales and marketing strategy into their digital marketing plan using my proven methodology as a digital leader to utilise disruptive technology. Throughout this talk, you will learn how to embrace thinking digital first to build brand awareness, market your business to your target audience, increase brand advocacy and how to effectively spend your time to focus on sales and customer retention through the use of technology.
ABOUT THE EVENT
The Northern Business Exhibition takes place in Manchester and brings together thousands of professionals every year, making it the largest business show in the North of England. It is the go-to event for anyone starting or growing a business in a challenging economic climate, as well as for business professionals looking to improve skills and develop key relationships through networking.
Read more here
DATE & TIME:
Wednesday, 13th March 2019
11:15 am -11:45 am
VENUE:
Keynote Hall, Manchester Central, Windmill St, Manchester M2 3GX