Login 2021 – Increase Your Relevancy and Impact on Digital Customers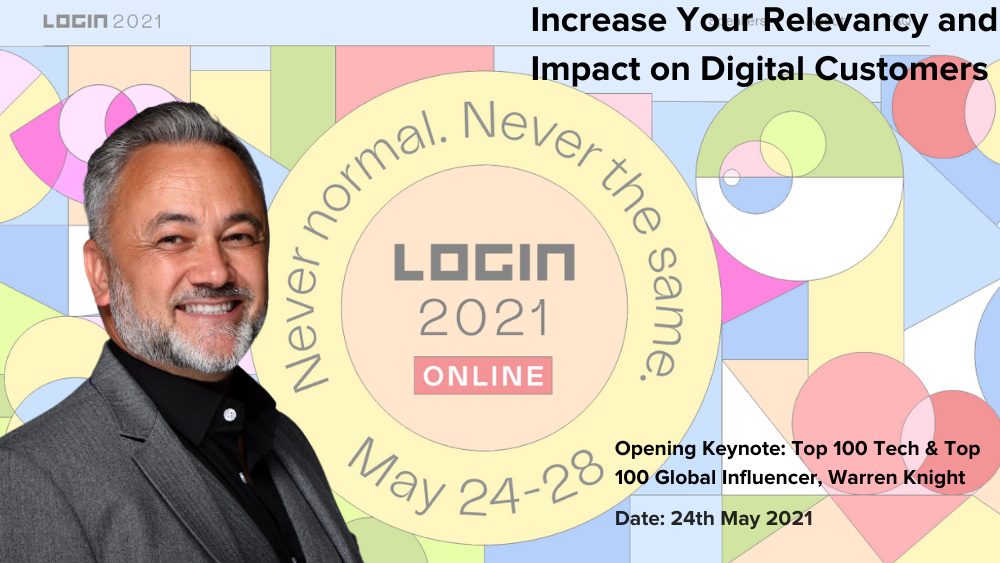 Top 100 Tech & Top 100 Global Influencer, Warren Knight will be delivering the Opening Keynote on the 24th May 2021.
This year LOGIN 2021 goes online with more than 150 speakers and 55 hours of inspiring content in 5 days and will be FREE to watch live on Delfi and 15min!
For the 15th time so far, we will seek to catch up with the modern world, to dig deeper into the changes and obstacles the progress of technology brings, to get inspired (or frightened) by the innovation pioneers and their mind-bending insights of today's world, explore the ideas which can lead to the first unicorn and to have a glance at what awaits in the future.
Date:
24th – 28th May 2021
Venue:
Online.