Inspire 2017 – PSA Event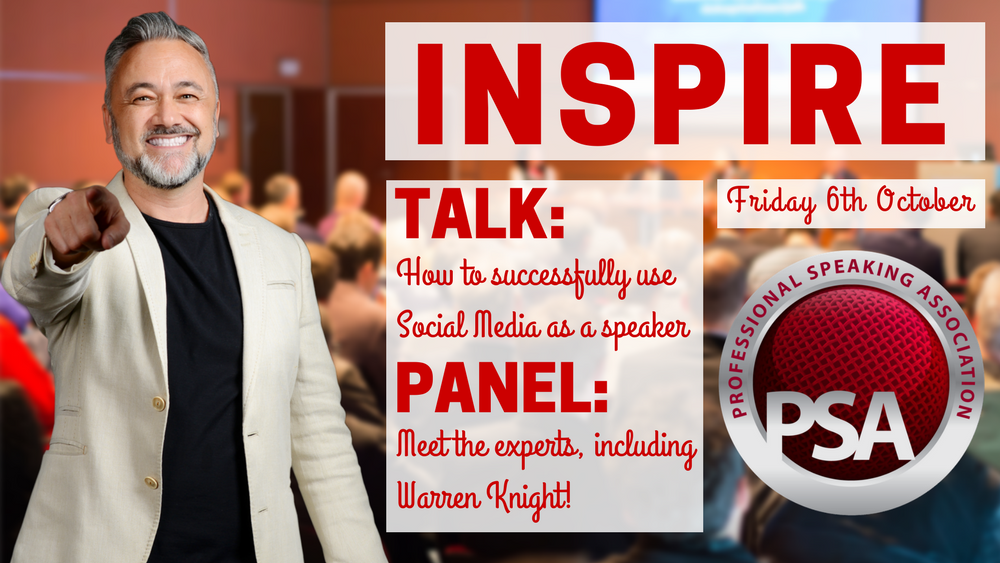 SEMINAR TITLE
How To Successfully Use Social Media As A Speaker
SEMINAR DESCRIPTION
In this thought provoking seminar with Social Media Strategist; Warren Knight, you will learn how to turn visitors into prospects and win new business through Social Media as a speaker.
Warren will walk you through his proven step-by-step social media roadmap to achieve the end goal of generating brand awareness through Social Media as a speaker.
ABOUT WARREN KNIGHT:
Top 100 Global Influencer in 2017 and award-winning blogger, author and digital entrepreneur with 10 years online experience. Warren started his career as a professional hip-hop dancer, and is now an international Digital Transformation keynote speaker, author and coach who built a £1m technology company in less than 2 years.
Warren's vision is to help 100,000 companies go through a profound digital transformation of their business and organisational sales and marketing activities by 2020. To reach this goal, Think Digital First is a methodology, book and an online education company offering video courses in social media, digital marketing, and business skills. Founded in 2015.
ORGANISATION
Inspire 2017, PSA [Professional Speakers Association]
DATE AND LOCATION
Event: Friday 6th October – Sunday 8th October
Warren's Talk: Friday 6th October
Meet The Experts Panel: Friday 6th October, 2:15pm