How Speakers Can Become A Digital Leader, Elevate 2019, Paris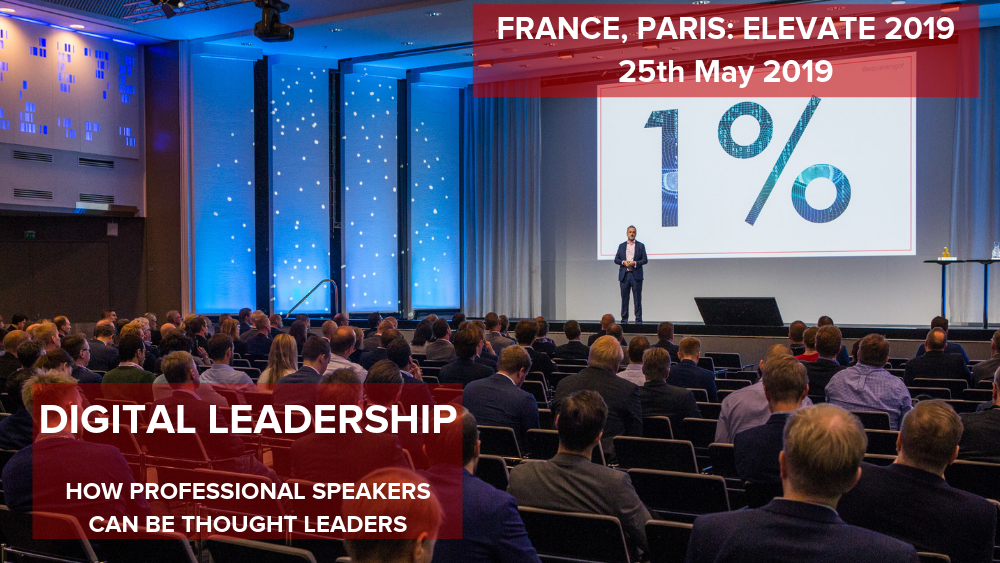 On May 25th 2019 Warren will be speaking at Elevate 2019 – the 2-day French & European Speakers Convention. The event takes place in the heart of Paris. Warren's keynote on the day will be How Speakers Can Become Digital Leaders.
In this thought-provoking presentation, Warren will demystify how your future online customer is "thinking" and why every speaker can digitally transform their sales and marketing activities using a proven blueprint as a digital leader and utilise disruptive technology effectively. You will learn his digital leadership methodology to empower you and your team to reach business objectives and as a result build a stronger company and more engaged communities. Three takeaways:
How a speaker must embrace the digital era and be a thought leader.
New ways of working and a future-oriented willingness to change.
Develop areas for sharing skills and knowledge across your audience, industry and customers.
THE EVENT:
This is the annual convention of the AFCP – the Association Francais des Conferenciers Professionels
During the two-day event, you will meet and interact with professional conference speakers and also the other partners in the speaking profession.
You will be able to attend some dynamic workshops on various subjects and find inspiration from the facilitators
You will also have the opportunity to join the French professional speakers Association, the AFCP, an association to which all the best French-speaking speakers belong.
EVENT:
French & European Speakers Convention
DATE:
Saturday, 25th May 2019
TIME:
3:05 pm
VENUE:
Apollo Theatre, 18 Rue du Faubourg du Temple, 75011 Paris