What Is The Face Of The 2025 Bank? – Boerendanserdijk, The Netherlands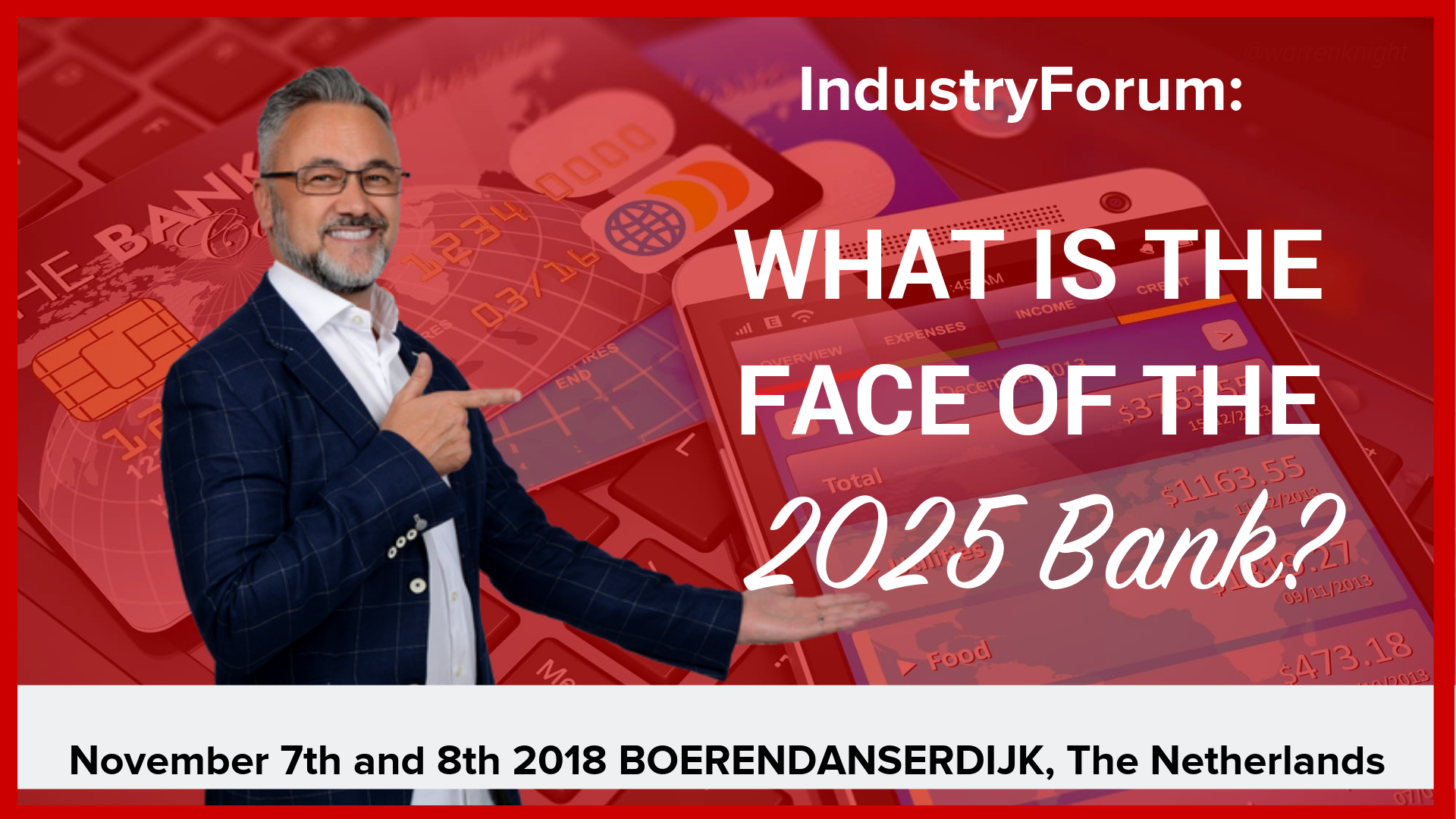 On the 7th November Warren Knight is delivering a keynote at IndustryForum Banking in Zwolle, Holland.
Warren's talk 'The future for your digital customer' will share with his audience how everyone in the banking world can use technology to help their operation engage customers, grow and be sustainable.
Warren will share his online methodology around how building brand awareness and marketing to your niche target audience can decrease the length of time in the sales cycle and build customer retention by having a mindset shift and using the latest technology.
The Event
IndustryForum Banking leads the way towards new industry requirements by exploring the opportunities of data and digital technologies in customer engagement and business model innovation. The event is attended by top executives from the leading firms in Banking and IT, who are looking to build business collaborations. The event provides a prime opportunity to  be a part of the most efficient working systems in the banking industry.
Date:
November 8th 2018
13:45-14:15
14:30-15:00
Venue:
Ijsseldelta Center, Boerendanserdijk 19, 8024 AE, Zwolle, The Netherlands