Digital Marketing Masterclass – Stockholm, February 2021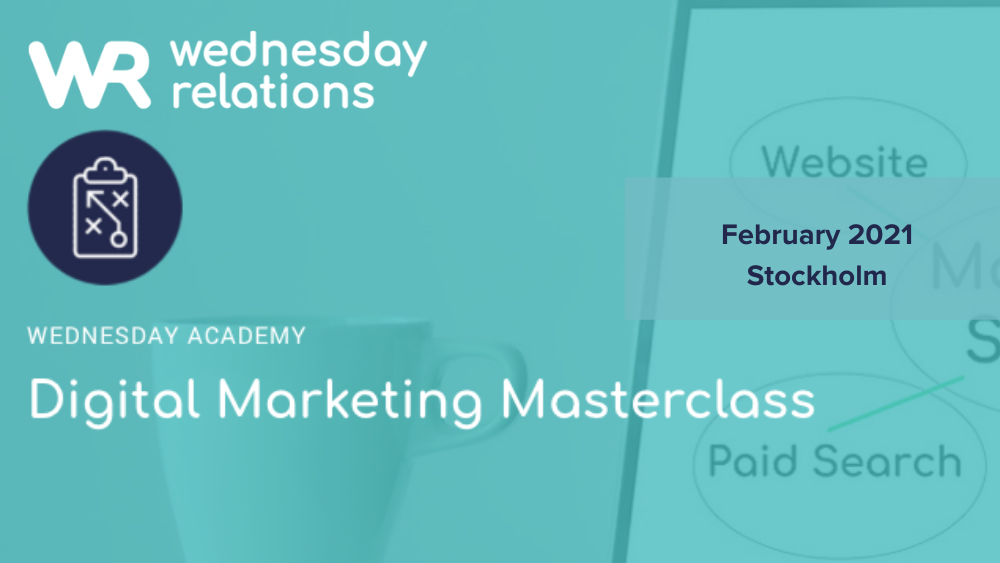 Warren Knight, digital leadership expert, will be teaching a Digital Marketing Masterclass in February 2021 in Stockholm.
This 2-day Digital Marketing Masterclass will help you transform your organisation's digital presence, increase engagement and keep up to date with the latest trends in digital media and marketing in the constantly evolving digital landscape. The aim of the Digital Marketing Masterclass is brought to life through meaningful and active methods, which embrace the modern marketing industry. The class will look at building brands and marketing strategies, digital marketing acquisition, conversion and retention, social media strategies, and much more.
Date:
February 2021
Time:
08:30 – 16:30
Venue:
The Park Södra, Magnus Ladulåsgatan 3