Digital Employee Experience Live Webcast – 19th August 2021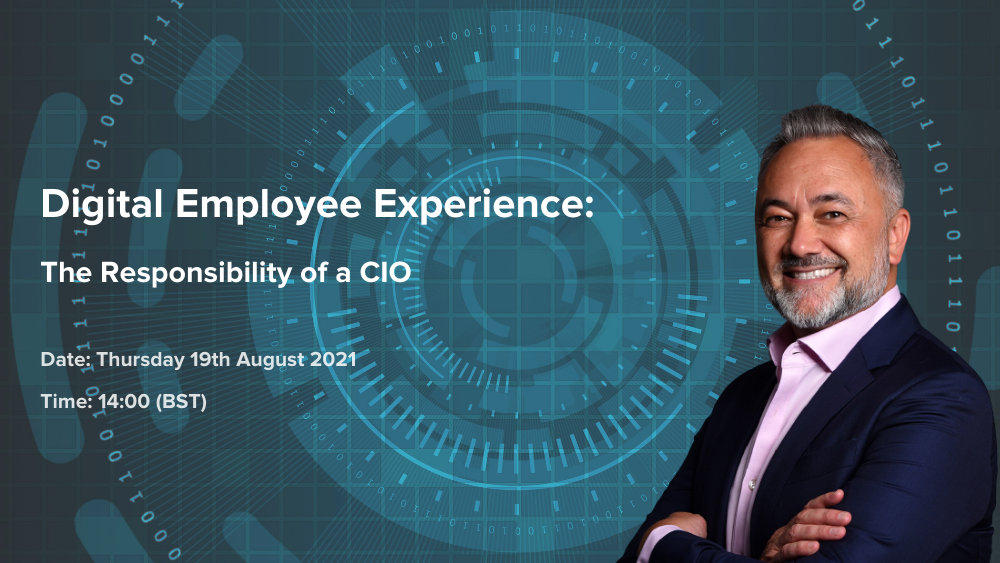 With the new world of hybrid workspace environments becoming the "new norm" and continuing to stay that way well into the future, CIOs and Senior IT Execs are now responsible for the overall DEX more than ever before.
Working from home has gone from "a great incentive to have" to becoming a crucial part of an employee's daily routine. Organisations that are proactively managing the DEX are seeing a significant improvement in productivity, talent retention and the benefits of a data-driven, automated workspace.
Join our experts as they engage through live chat, immersive polls, and eye-opening live behind-the-scenes Q&A opportunities – revealing their techniques that ultimately made the DEX work for every worker, and what challenges they faced along the way.
Date:
Thursday 19th August 2021
Time:
14:00 (BST)
Venue:
Online